March is not shaping up in the way I expected. Right now, I thought I'd be on the Big Island of Hawaii, traversing the lava tubes Volcano National Park, stargazing from the peak of Mauna Kea, enjoying the peaceful solitude of a little cabin tucked away in the forest. I expected to return to Oahu on my birthday to greet my family, who was coming to visit me and attend the disestablishment ceremony of my workplace, which I had helped plan.
Canceled, canceled, canceled.
Instead, I'm rich with the refunds brought about by a global pandemic – and rich in disappointment, too. I will spend my birthday at work, where we are bringing in our own disinfecting supplies because we can't find any on base, and I will sing "happy birthday" twice to myself every time I wash my hands.
I don't feel especially stressed, but my body betrays me: I have acne on my face, hives on my chest, and sometimes I wake up in the middle of the night for no reason, jaw sore from grinding my teeth. I lash out at people and I don't know why. My hands can't go an hour without reaching for my phone to check the local news.
In another sense, though, I was made for social isolation. My most favorite things are solo activities, all of which I can still keep doing. In fact, I've felt quite fulfilled in using my extra time to do things that made me happy, almost as an imperative to stay busy and sane – and it's been a true joy to witness and experience the creative ways people are connecting with one another, especially from a distance.
One of those ways is Animal Crossing: New Horizons.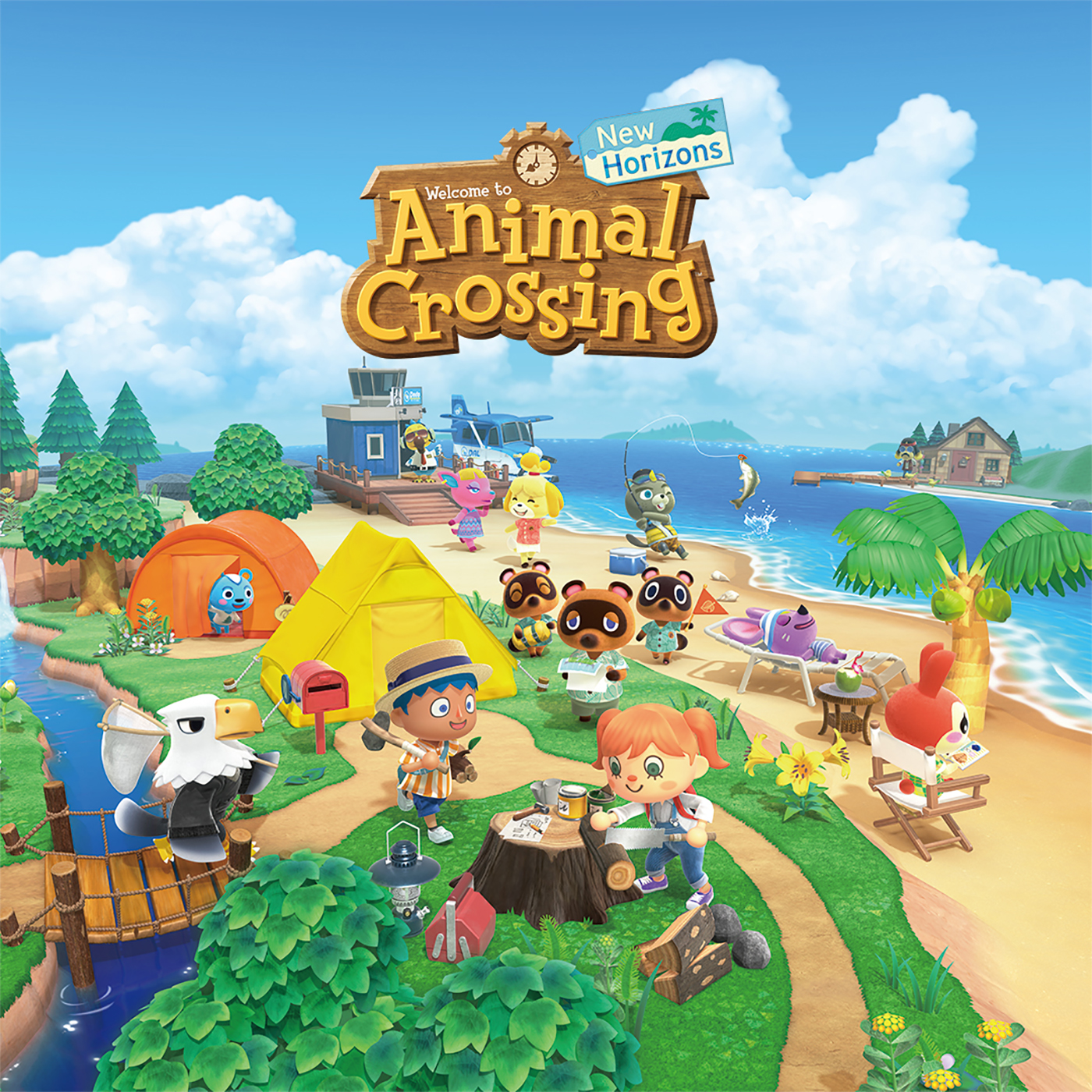 If you've never played an Animal Crossing game before, here's what they're all about: chores. (It's true, but let me back up.)
In New Horizons, you move to a deserted island with little more than a tent and some supplies, charged with starting your own new community. There's no end game, no given direction or mandatory tasks. You take out a loan to build a home at zero percent interest and pay it back gradually – or not at all, with no penalty! – and with each completed repayment comes the chance to further expand and decorate your home. You befriend new neighbors who move to your island. You fish, catch bugs, and dig up fossils, all of which can be displayed at the island's museum and, in my opinion, the crowning jewel of this game.
Having played Animal Crossing games previously, all of this was expected. There is a zen-like peacefulness that comes from doing simple, repetitive actions amidst gentle music and friendly characters, and it is tremendously rewarding seeing the fruits of your labors as your community becomes bigger and more beautiful. What I wasn't expecting, though, was how deeply the social aspect of the game – with real players, actual friends – kept me connected during a time when friendship could be dangerous.
In New Horizons, players can visit other islands: deserted ones to loot for resources, and those of other real players: your friends. Every time I turn on my Nintendo Switch, my friends list is full of people online playing this one game. I can't remember a time where I've seen this happen for any other game, ever. When someone on my friends list is accepting visitors, I drop by, encouraged by the prospect of offloading some of my island's native fruit on an island where it is uncommon and therefore more valuable. And it has also made me reconnect with people I hadn't spoken to in some time.
With each friend's island I visit, I am awash in admiration for their creativity: where they place buildings, how they shape the land, the funny and unusual ways they use decorations in and around their homes. We happily share resources back and forth based on need (with no prompting from the game!), even using real-life messaging platforms to share what we have in our stores or if a unique visitor or event is happening on our island. (This, in particular, has been an incredible breath of fresh air in a climate of perceived scarcity and panic-buying.) One player even came to visit me and, with not much else to do, helped me collect wood to build furniture, effectively halving the time it would have taken me to do it alone, just for the simple joy of watching our characters goofily run around together. I shared a particularly special moment with a friend as I caught a rare fish while visiting his island; I hadn't talked to this person in years, and we were able to chat and reconnect while delighting over my good fortune.
In a time where we are forced to stay home, where we are told that other people are a threat to our individual safety or the safety of our global healthcare structure – or worse, that we ourselves are the threat – Animal Crossing: New Horizons presents an idyllic picture of control, creation, and collaboration. When the real world seemed "overwhelmingly complex," wrote Simon Parkin in the New Yorker, "in the game I was heroically industrious, inspired by the security of routine." All of us players are isolated on our own in-game islands, busy with our self-imposed tasks and forms of upkeep, but we are all just a virtual seaplane ride away from one another. All we have to do is open the gate.