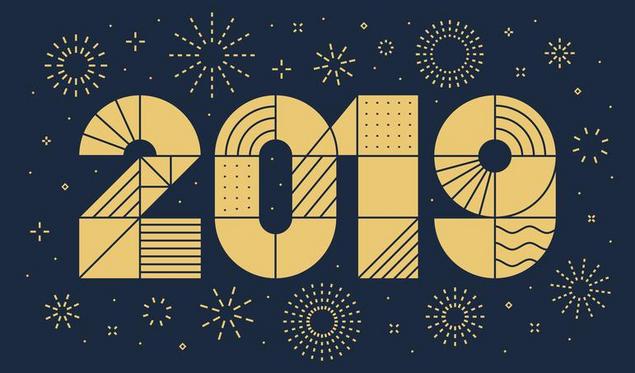 Stuff That Happened
The Patriots won Super Bowl LIII in a showing that not even I could get excited about.
We defeated ISIS, I guess? al-Baghdadi seems to have gotten merc'd, and after the US left the Kurds in the dust, Turkey slapped high-five with Russia and rolled south into Syria.
ProPublica released the findings from their investigations into the 7th Fleet collisions in 2017.
The US is leaving the Paris climate agreement. In a baffling flex, Russia joined the climate agreement. Meanwhile, 11,000 scientists, to borrow from The Onion, "politely remind world that clean energy technology ready to go whenever." Most confusingly of all, the President of the United States of America took to Twitter to cyberbully a teenage climate change activist.
Protesters in Hong Kong are not backing down, extradition bill or not.
Mueller report. Trump impeachment. You know this.
The Vatican considers allowing married men to serve as priests – but only in a very isolated area of the Amazon.
We found water vapor on an Earth-like planet and got our first photo of a black hole, the result of a global effort including the observatory on Mauna Kea in Hawaii – which was also the site of six months of protests following the announcement of the installation of a new telescope there.
Google claims it has reached quantum supremacy.
The Highwomen performed Fleetwood Mac's "The Chain" at the Newport Folk Festival and "Jolene" with Dolly Parton, and I may never forgive myself for not having been there in person. Also, Hozier?! Please just kill me.
There were some extremely choice memes, my favorite of which was the vastly underappreciated "30-50 feral hogs" tweet that launched a very good episode of Reply All. Runners-up: White Claw, Goose Game, I'm baby, storming Area 51, kombucha reaction, let me in!, woman yelling at a cat.
Stuff I Did
Things I tried and liked: line dance, spades, Master Swim Club.
Things I tried but did not like: CrossFit, acupuncture, testing for CPO.
I KonMari'd my house. It is still just as organized, months later!
I visited Maui and Olympic National Park.
I saw ionnalee live in Seattle. I've been a huge fan of hers for a decade now and I was so lucky to see her while she was in the US.
I ran a 10k with a friend. I don't have any desire to run farther than a 10k ever again, if I can help it; meanwhile, said friend is now training for a marathon!
I deployed for hopefully the last time.
I began the pre-separation classes from the Navy. I have a little over 200 days left until I become a civilian again.
I put in an application for graduate school!
I saw Hamilton (Hartford), Phantom of the Opera (Honolulu), and the Hawaii Symphony Orchestra play Harry Potter and the Goblet of Fire.
I got PRK surgery and it changed my life.
I started volunteering at the women's prison on Oahu.
My cousin came to visit me in Hawaii! This is the first time someone has come to see me since I joined the Navy.
My dad got married! We now have two teenagers in the house, and it's actually pretty fun to have them around.
I read some books. Not as many as last year, but enough.
I started playing a lot of Pokémon Go. Like, a lot. I also met a ton of folks in my neighborhood this way.
Emma Donoghue visited a library near my mom. Not only did Mom get a book signed for me, she went completely over the top.
Book of the Year
Card reads: "Trash-talking, queer AF Necromancers in outer space! So many bones, such magic, major flexing. This genre-bending novel is my favorite thing published this year. I laughed, I cried, I obsessed and joined the cult of the ninth. Join me!"
(Kelsy from Savoy Bookshop & Cafe, Westerly, RI)
The hook of "lesbian necromancers" is obviously a huge draw, and it's mostly true. Gideon the Ninth combines fantasy, sci-fi, and murder mystery in a big spooky mansion, where nine necromancers and their bodyguards have to outwit one another and overcome physical and mental trials to become the immortal, omniscient right-hand servant of their Emperor God. The titular Gideon, a rowdy, queer orphan, gets tricked into protecting the necromancer from the Ninth House, the ruthlessly ambitious and cruel girl who spent her childhood bullying Gideon. The two have to learn to trust one another if they're going to succeed – and survive.
The majority of the dialogue consists of Gideon and Harrow mercilessly roasting each other ("I completely fucking hate you, because you are a hideous witch from hell. No offence," Gideon tells Harrow early on, to which Harrow replies pityingly, "Oh, Griddle! But I don't even remember about you most of the time"). But beneath the hate emerges fondness and respect; these two care about one another more than the job dictates. As they proceed through the tests, the relationships they develop with each other and the other necromancers and bodyguards are, at turns, intriguing and delightful and suspenseful, especially considering only one pair can win.
Muir sums up the tone of the story in an interview with Forbes: "I wanted a book that was absolutely saturated with horrible things, but leavened with a more flippant narrative style." I enjoyed this book from start to brutal finish, and I intend to reread it soon – the sequel comes out next summer.
Runners-Up
City of Girls (Elizabeth Gilbert)
The Light Brigade (Kameron Hurley)
Rebecca (Daphne du Maurier) (read for the first time this year)
Movie of the Year
A down-on-their-luck working class family cons their way into a wealthy home by providing services to the family under false pretenses. As the story progresses, the means that the family is willing to take to keep their identities a secret escalates, going from amusing, slapstick obfuscation to a truly shocking display of violence. This is not a spoiler; the arrangement is quickly revealed to be untenable and the breaking point is inevitable, but you don't know when or what it's going to look like.
Moments of suspense are so thick you could cut them with a knife. What made this story stick with me, though, was its moral ambiguity, especially regarding its underlying themes of socioeconomic hierarchies and the cycle of poverty. It was all very disturbing, but in a way, I think, that people will come out the other side better and more empathetic.
Runners-Up
Booksmart
Bombshell
Marriage Story
TV Show of the Year
Based on the very good memoir by Lindy West, Shrill explores navigating life – family, friends, work, relationships, dieting – as a fat woman. This is a story about moving through a world that demeans you at every turn, and it is incredibly rewarding to watch Annie evolve from humble, self-effacing, and apologetic into funny, brash, and brave. Shrill made a strong and lasting emotional impression on me, and it changed the way I see myself and others – especially their invisible struggles.
Runners-Up
Letterkenny
Good Omens
Tidying Up with Marie Kondo
Game of the Year
There was some quiet indie hype surrounding Outer Wilds. Published by Annapurna Interactive – which also produced Florence, a wonderful app game I reviewed in a previous post – this game is Firewatch meets Firefly meets Groundhog Day. The player, armed only with a translation tool, radio, and camera, is caught in a 22-minute loop, starting with awakening at a campsite beneath the stars, launching into space, and researching a long-dead civilization, before the sun goes supernova and destroys everything in the system. Wake up, explore, die, repeat – until you understand why it's happening. And maybe do something about it.
Look, I'll be real: if you are prone to existential dread, Outer Wilds is going to mess you up. The whole Groundhog Day gimmick is in service to a shockingly bold question about the purpose of our existence in a way that I've never seen any other medium – game or otherwise – try to do. I still think about it a lot.
Outer Wilds took me on an adventure I was not expecting or, honestly, entirely emotionally prepared for. It gave me moments of fear and triumph that haven't experienced in anything else in some time. The game is far from perfect: the ship flies like a toilet covered with banana peels and it gives you no guidance whatsoever on how to actually finish the story (though, admittedly, that's sort of the point). If all of this seems extremely vague, it's because I desperately want you to play it for yourself and feel all these terrible and wonderful feelings without expectations, because the struggle is absolutely worth the payoff.
Runners-Up
Untitled Goose Game
Pokémon Sword and Shield
Dead by Daylight (not from 2019 – just played a lot of it!)
Album of the Year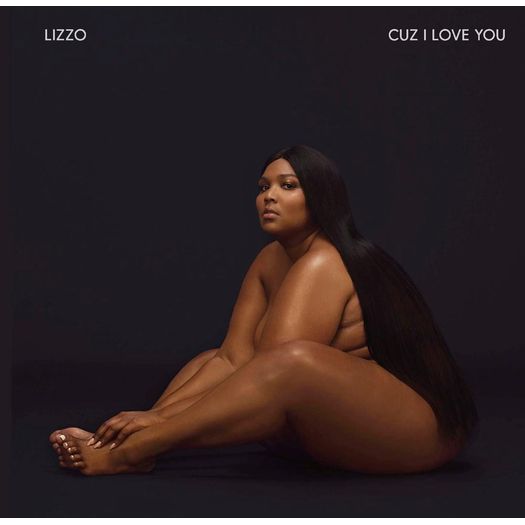 The trajectory of Lizzo's career across 2019 is basically a straight vertical line: from the release of the music video for "Juice" in January to performing "Truth Hurts" at the BET Awards in June, Lizzo went from relative obscurity to the longest-running #1 song by a solo female rapper in the unbelievable span of only six months. Cuz I Love You had more plays for me than any other album this year by a long shot, and for good reason: Lizzo's incredible pipes and relentless confidence, packaged in 11 unskippable tracks, create a nearly transcendent state of positive self-love. The twerking-while-fluting is a great gag, too.
Not sure if Lizzo is for you? Watch her NPR Tiny Desk Concert, where she is at her most effervescent and charming.
Runners-Up
Dedicated (Carly Rae Jepsen)
Wasteland, Baby! (Hozier)
My Name is Michael Holbrook (Mika)
Resolutions for 2020
See as many movies as I read books
I'm always scrambling at the end of the year to get caught up on the pop culture that I was neglecting throughout the year, by which I mean movies and TV shows. I think I've figured out my problem: when I'm sitting at home, I rarely want to take a risk on renting a movie I've never seen before, potentially losing an hour or two on something I won't like, and instead defer to a movie I've seen a million times but know I will love, namely Mad Max: Fury Road or Pride and Prejudice or Spirited Away. But I end up missing out on a lot this way and I'd like to do better. So, for 2020, my big goal is to see as many movies as I read books, which usually works out to one per week. I'm not the movie-watching type, but I'd like to be!
Get out of the Navy
You'd think this was a done deal by now. I think it is. But I guess you never really know; I could sleepwalk into my own reenlistment (story of some people's careers). Regardless of whether or not I get accepted to graduate school, my time in the Navy will come to an end in 2020. It's just a matter of when: July or October.